Worship the Lord With Gladness;
Come Before Him With Joyful Songs.
Psalm 100:2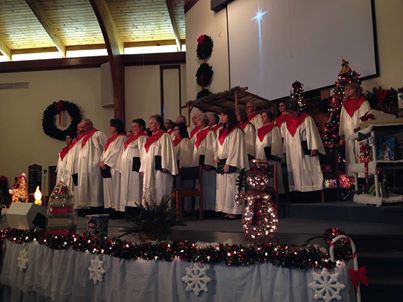 Vonore Baptist Church offers worship services that are God-directed, Christ-centered, and Spirit-filled. The main focus of the worship service is the preaching of God's Word. The sermons are Bible-based and our desire is to apply the timeless truths of God's Word to today's society.
We offer a blended style of worship music with hymns, praise choruses, and contemporary music. Our Celebration choir sings at the 8:45 and 11:00 am service each week.